Posted on
By Klapr
Posted in bedrukken, custom, design, eigenontwerp, embossing, foilprint, kraft, latenbedrukken, logo, opbergbox, storagebox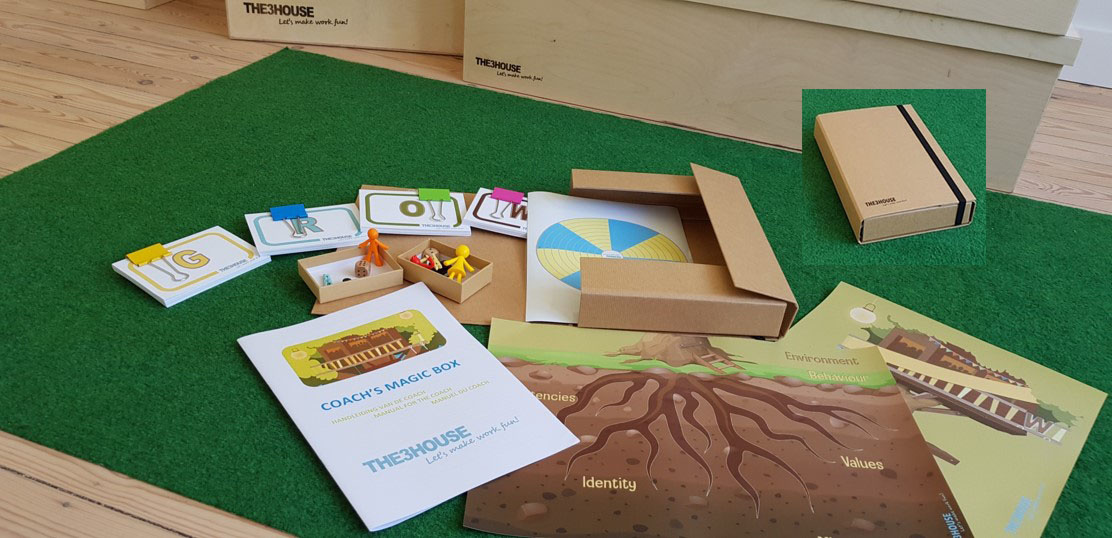 The3House offers customized training and coaching for teams and executives to bring the joy of life to the workplace. Key themes are addressed to boost work attitudes, for example: leadership and teamwork, communication, dealing with change and resilience on the floor.

Through business games, training and coaching, The 3House shows participants how to add value to their company with their talents. By means of spontaneous practical exercises, the players are encouraged to think and adapt quickly and clearly, to think outside of the box and to have fun. Practical, pragmatic & fun.

Klapr supplied Kraft storage boxes with digital printing on the front for the game The Coach's Magic Box. The Klapr storage box holds 2 game boards, pawns, a magnetic board, 4 sets of 20 cards, a manual and an online training in three languages (Dutch, French and English) - all in an ideal size that fits in any locker, trolley and file cabinet. This way, the coach has all the necessary tools to guide the coachee in the best possible way.