Posted on
By Klapr
Posted in digital, durable, folder, klapr, kraft, map, personalise, personalize, presentation, printing, product, quality, ringband, ringbinder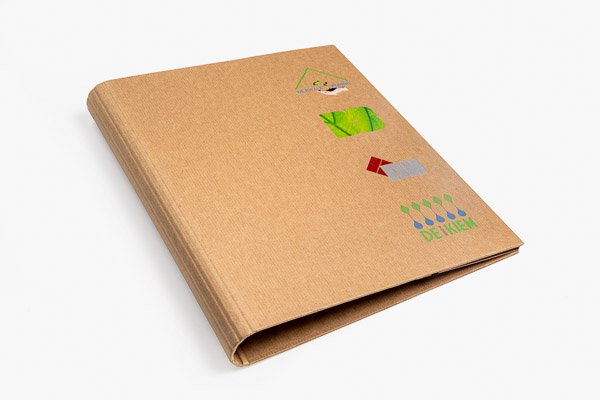 D+ B Architects design sustainable and bio-based buildings for living and working that uphold all needs. The newest concept is De Ideale Woning (The Ideal Home), which they develop themselves. A permanently adaptable and expandable concept for all target groups and life phases, which consists entirely of wood from the ground floor .
This concept is realised with a small team of an architect, contractor and good professionals. Sustainability and quality of living are of paramount importance to D + B architects. They invest in knowledge and innovation and actively promote natural materials. This increases the comfort of the residents and in this way they show that healthy and ecological construction can be realised within the regular budgets.
Jacobs Presentation Products provided D+B Architects with Kraft ring binders with an ecological look and four logo's on the front through digital printing. The ring binder is used to provide potential buyers with all the necessary information concering their "Ideal Home".